It is observed, that the number of people impacted and requiring interventions in stress management has increased substantially in recent times. Lack of time for proper relaxation and not spending appropriate quality time with family are commonly observed. This can pave the way for anxiety and depression. Both of these, in varying intensity with consequent mental irritability, can affect children's behavior and education, and in office, create barriers to one's performance.
The need to imbibe a proper lifestyle is essential for mental health and well-being- and its significance has increased substantially in the Covid pandemic. Some imperatives, to combat this, in my view,  are as follows-
1. Have a literacy program for the application of Emotional Quotient (EQ) in daily life. (Emotional Intelligence can be considered as the combination of Intrapersonal Intelligence and Interpersonal Intelligence.)
2. Bringing in lifestyle changes with the help of experienced trainers, which includes exercise, nutrition, and diet, spending time in nature, investing in relationships, relaxation and stress management, spiritual upliftment through service to others, and yoga.
3. 24/7 access to mental health professionals – to discern any mental health conditions at primary stages so that there will be quick & favorable outcomes, during later interventions, in case found necessary.
One important thing is to focus on empowering individuals for self-management of their own health and well-being.
The takeaway from this is that "Mental Health needs to be respected and honored"
About the Author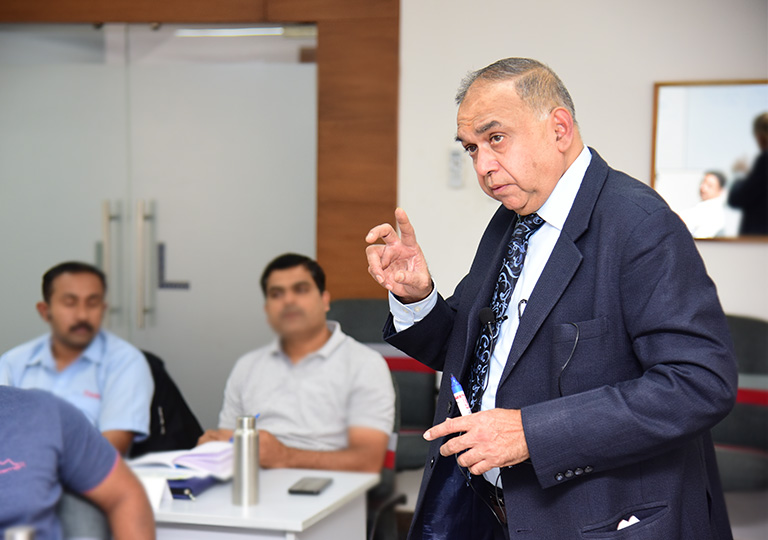 Dr. Krishnamurthy Iyer is a seasoned industrial engineer turned HR professional, with an established track record in change management, organizational diagnostics, and integration of HR processes with business strategies.
He possesses a versatile combination of human and industrial engineering skills with an experience spanning over 40 years in the human factor and effectiveness enhancement, as a natural trainer, facilitator & galvanizer of people, influencing team synergy and concerted action for results, with specialization in individual and team development and organization development.